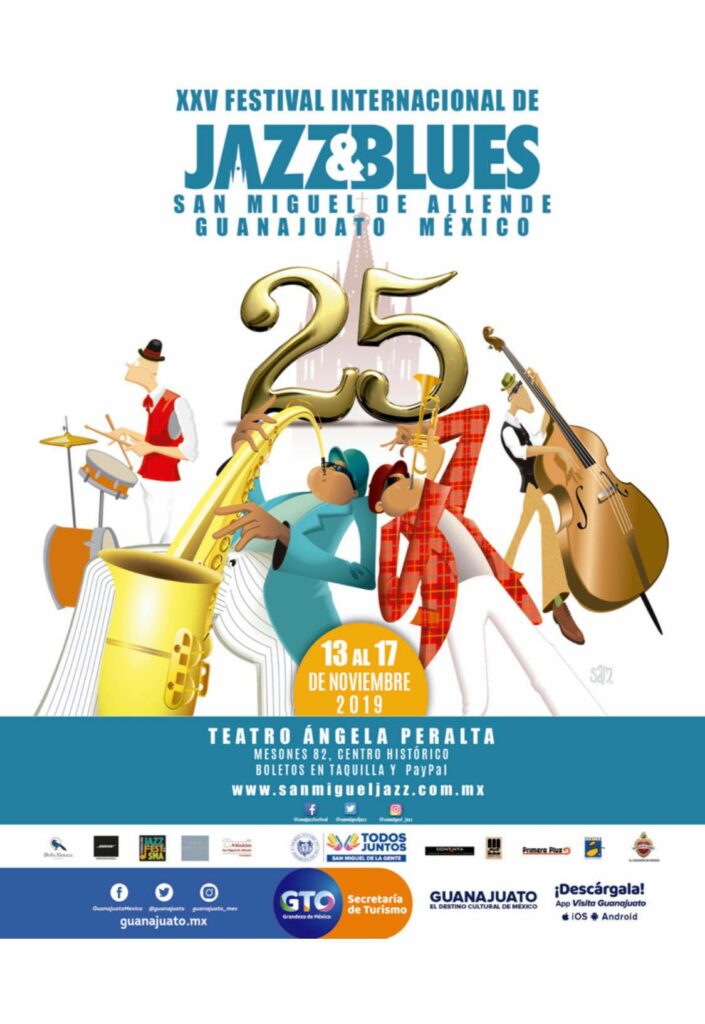 The San Miguel Jazz Festival is one of the most outstanding and most experienced in its kind in Mexico. It has been held every year since 1994 and it is one of the most important in Latin America.
From November 13th to 17th, in San Miguel de Allende, Guanajuato, México, many artists from USA, Austria, Mexico, Cuba have performed and as well participated in additional free activities like jazz workshops with talented musicians and film screenings.
Dusha Connection was honored to share the scene with renowned jazz artists such as Simon Wyrsch Jazz Quartet, Whitney Shay Blues Band, Sarah Reich & Casey Abrams Jazz Band, Antonio Lozoya Jazz & Blues Collective.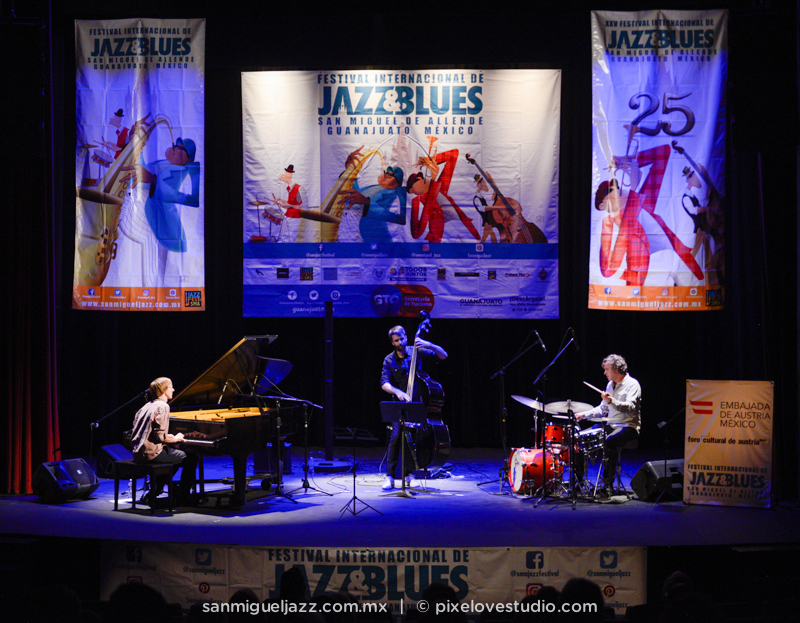 Beside their performance on 13th of November, Dusha Connection had cooperation with Bob Montgomery & Allen Hermann in several workshops with young talented jazz musicians.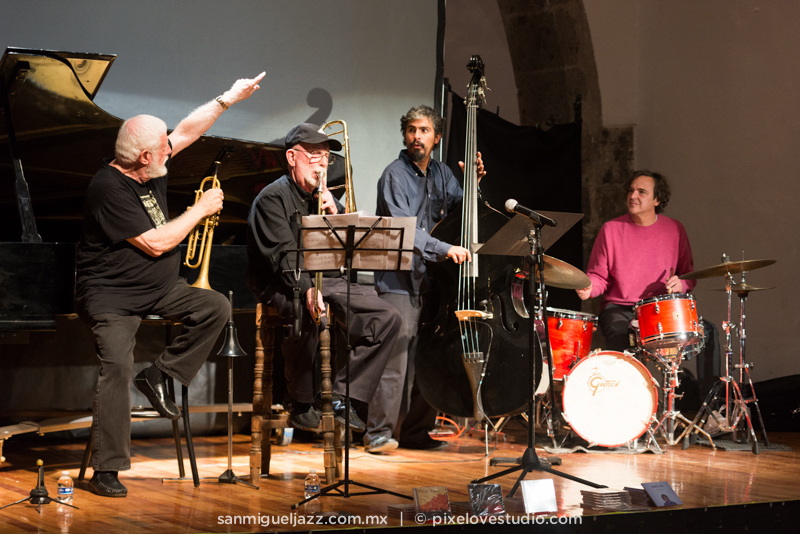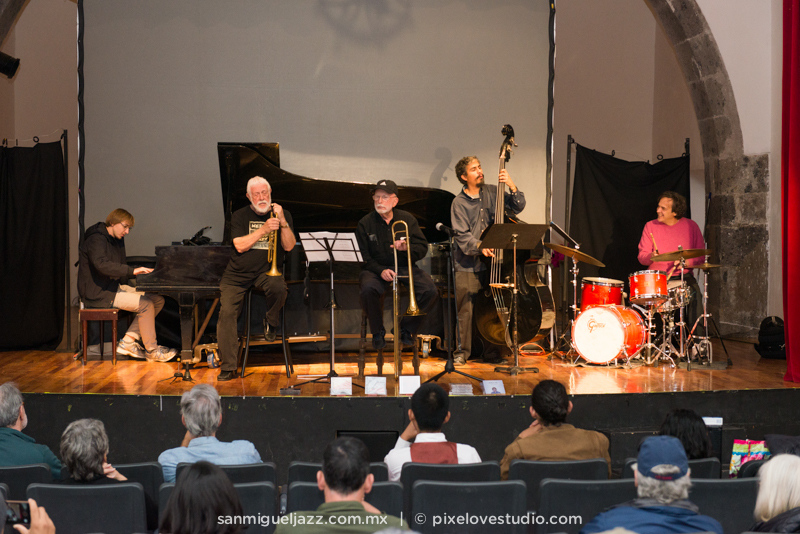 November 2019:
14th San Miguel Jazz Festival, Teatro Angela Peralta, San Miguel de Allende, Mexico
18th San Miguel Jazz Festival, Teatro Angela Peralta, San Miguel de Allende, Mexico
https://www.sanmigueljazz.com.mx/
https://www.sanmigueljazz.com.mx/FestivalFotos
https://www.sanmigueljazz.com.mx/index.php/nov-13-dusha-connection-jazz/
https://www.facebook.com/smajazzfestival/